We buy used guitars including all types of acoustic guitars, electric guitars and bass guitars at the absolute best price – amplifiers too! Step 1.
You send photos and a brief description using the form here. Step 2.
We estimate a fair market value and make you an offer. Step 3.
You say yes and arrange safe shipment using the form here. Step 4.
We check your gear and make immediate payment via PayPal, Venmo, Wire Transfer or Check!
Get Cash For Your Gear Today!
No Guitar Is Too Old Or Too Damaged
My name is Brad King and I have over 30 years experience in buying and selling fretted stringed instruments. I've overseen the repair, modification, restoration and construction of hundreds of guitars and know what is worthy of restoration. I work closely with the Fender Custom Shop and together we specialize in repairs on vintage instruments.
I keep a large storage facility full of great guitars and amps and I am happy to meet my clients by appointment in Irvine, California or come to you if you are selling one or a collection of guitars. 
So if you're selling a guitar or amplifier, please reach out and let's chat. You'll be glad you did! 
Instruments bought & sold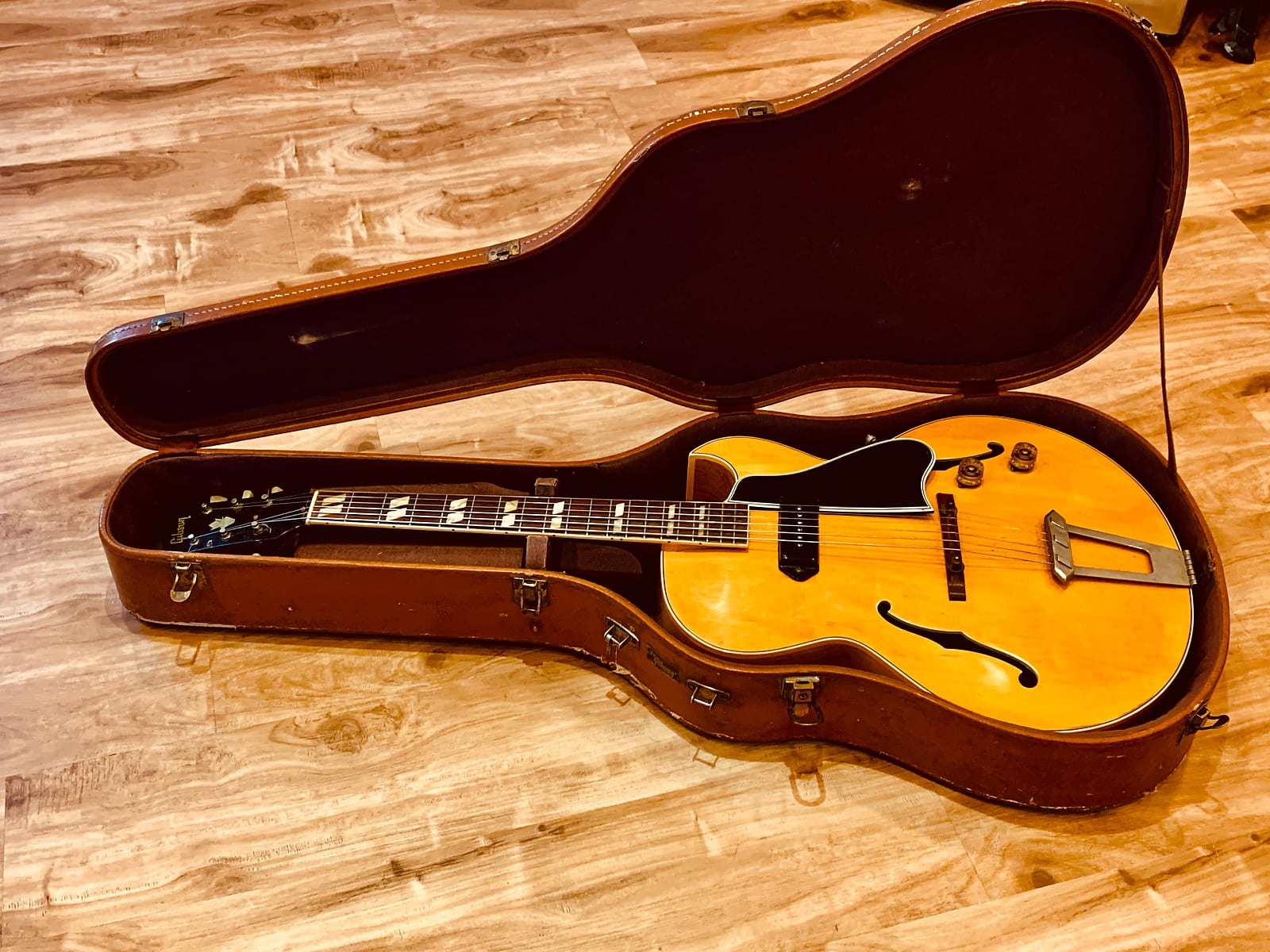 1953 Gibson ES-175N
One owner guitar with original brown hard case, these Natural guitars from 1950's are getting harder and harder to find.  Sounds and plays great!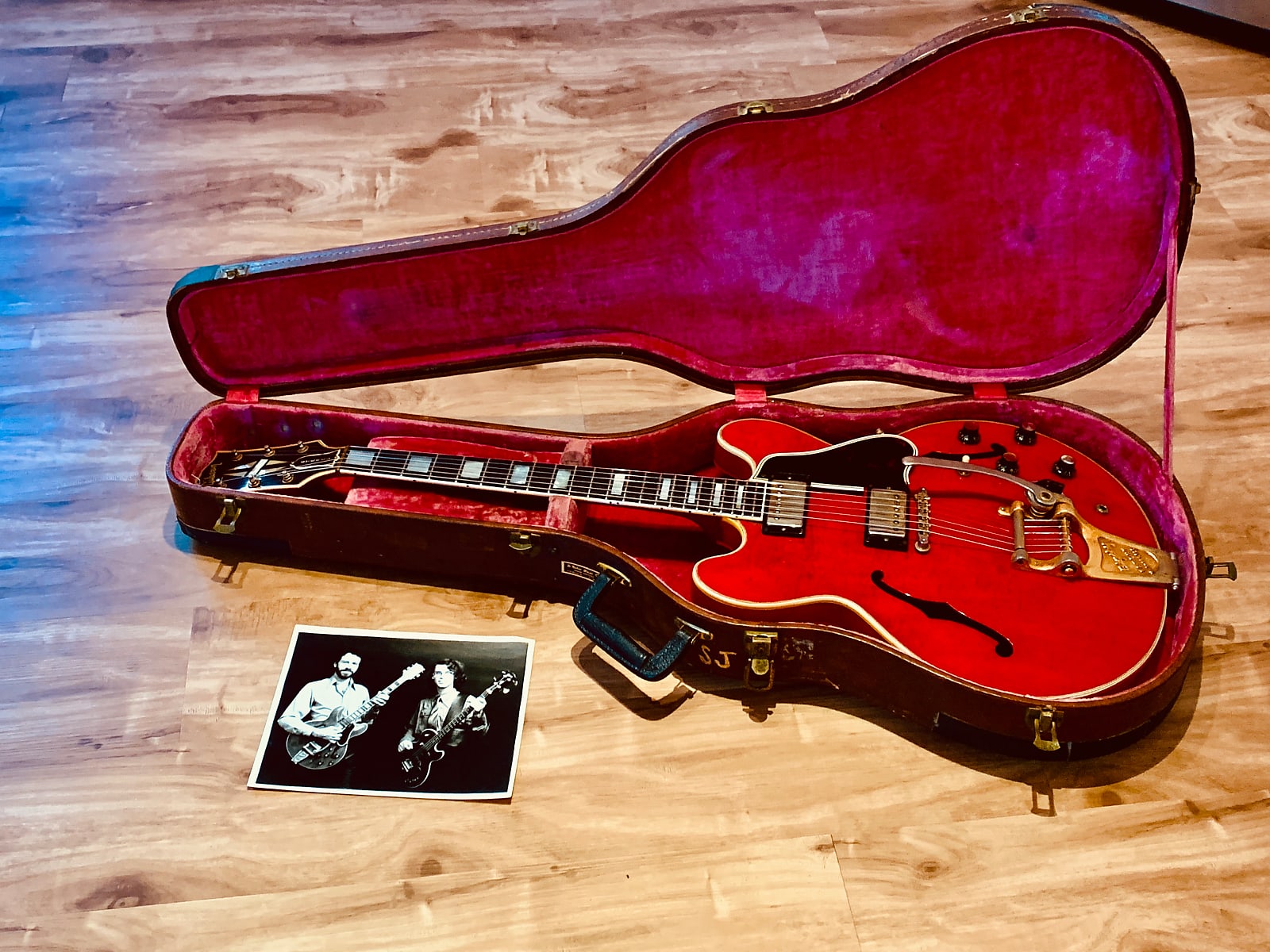 1961 Gibson ES-355TDSV
Red with gold parts, late 1960 or very early 1961.  PAF pick ups,  gorgeous vibrant color and amazing tone.  Serial number 1700, comes with its original hard brown/ pink lined case.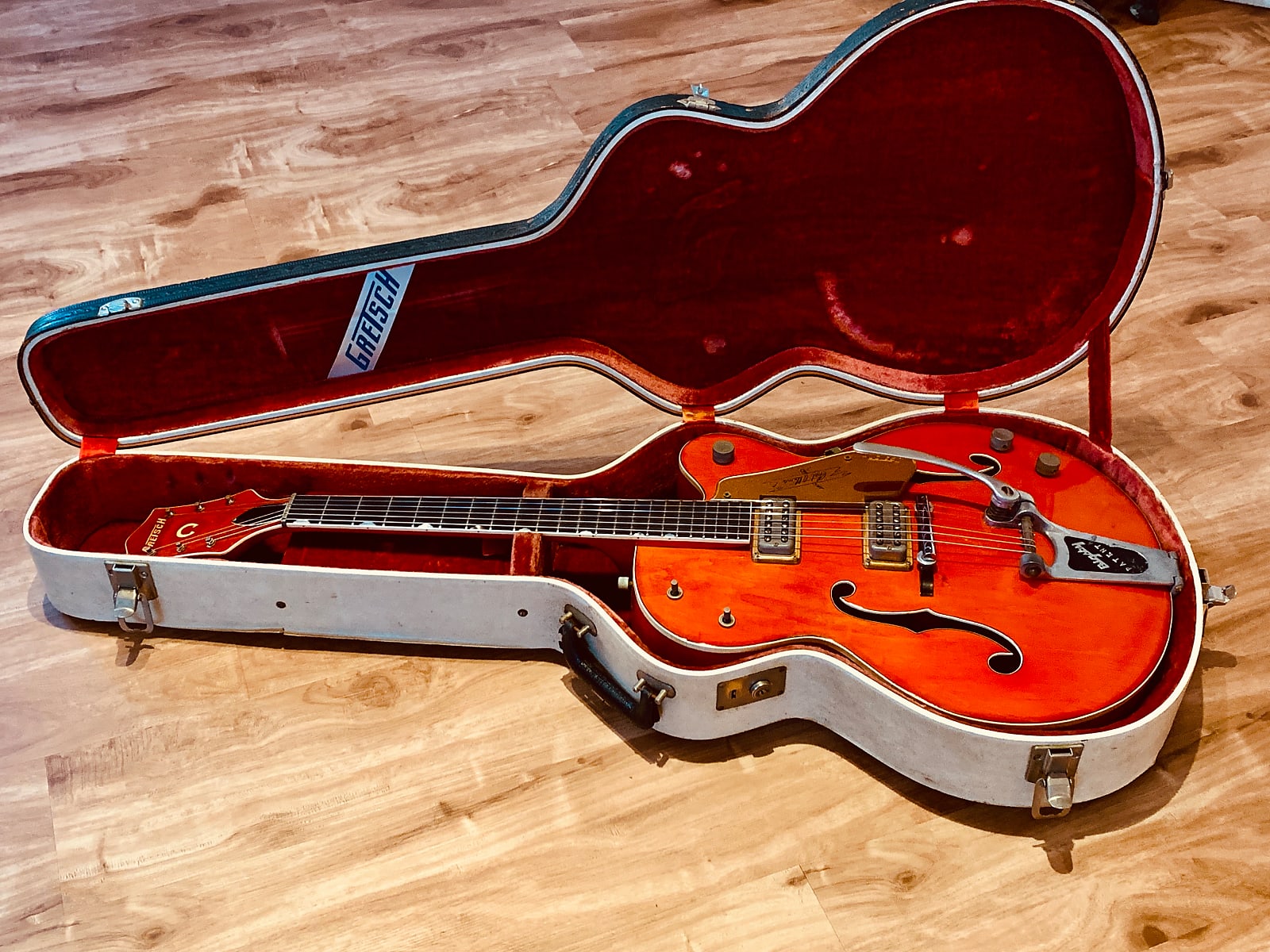 1958 Gretsch 6120 Chet Atkins
Country Gentleman in vibrant unfaded  western orange, one owner all original guitar with all of the desirable 1958/59 features.  One of the best examples of these we have seen in years.  Comes with its original white cowboy case.
"Thank you for helping me sell my late father's collection of guitars. Not only did I get a great price, I know that your care and attention to detail will bring these amazing instruments back to life for future generations. Thanks Brad!"
"Thank you again! Your response and follow through is very much appreciated. The guitar showroom and your personal collection was incredible!"